Visit our exhibition at the MNCC
As part of the celebrations of our 75th anniversary, the SEM is collaborating with the National Museum of Natural Sciences (MNCN-CSIC) in the organization of the exhibition "Microbiology: exploring beyond the visible", Which can be visited until December 8 at the aforementioned Museum, located on José Gutiérrez Abascal street in Madrid.
During the three months of its duration, microorganisms will be the protagonists of the Museum and its activities, some of which will be broadcast in real time so that everyone can participate.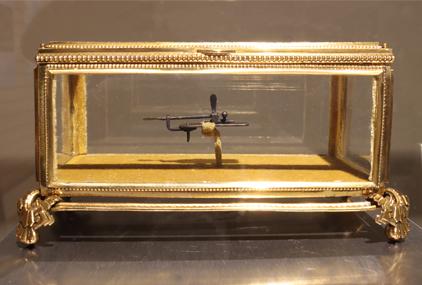 Do not forget to visit one of the few original Leeuwenhoek microscopes that are preserved (1680), from the Camacho collection & Pallas. Although it is estimated that he built more than 500 of these microscopes, there are currently only twelve of them cataloged and the one on display is the only one in Spain.
An original of the book is also exhibited Micrographía by Robert Hooke (1665), showing the first published illustration of a microorganism, the fungus Mucor.