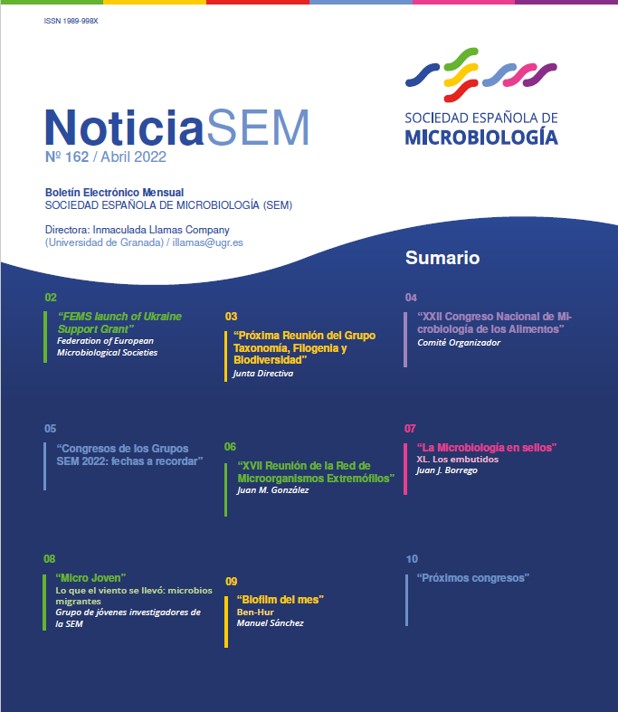 02:" FEMS launch of Ukraine Support Grant" Federation of European Microbiological Societies
03: "Next Meeting of the Taxonomy, Phylogeny and Biodiversity Group". Board of Directors
04: "XXII National Congress of Food Microbiology". Organizing Committee
05: "Congresses of the SEM Groups 2022: dates to remember"
06: "XVII Meeting of the Network of Extremophile Microorganisms". Juan M. Gonzalez
0Ferrándiz MJ, Martín-Galiano AJ, Arnanz C, Camacho-Soguero I, Tirado-Vélez JM, de la Campa AG.: "Microbiology in stamps". XL. Sausages. Juan J. Borrego
08: "Micro Joven" Gone with the wind: migrant microbes. Granting of 5 FEMS scholarships to young SEM researchers
09: Biofilm del mes. "Ben-Hur". Manuel Sanchez
10: "Upcoming congresses"