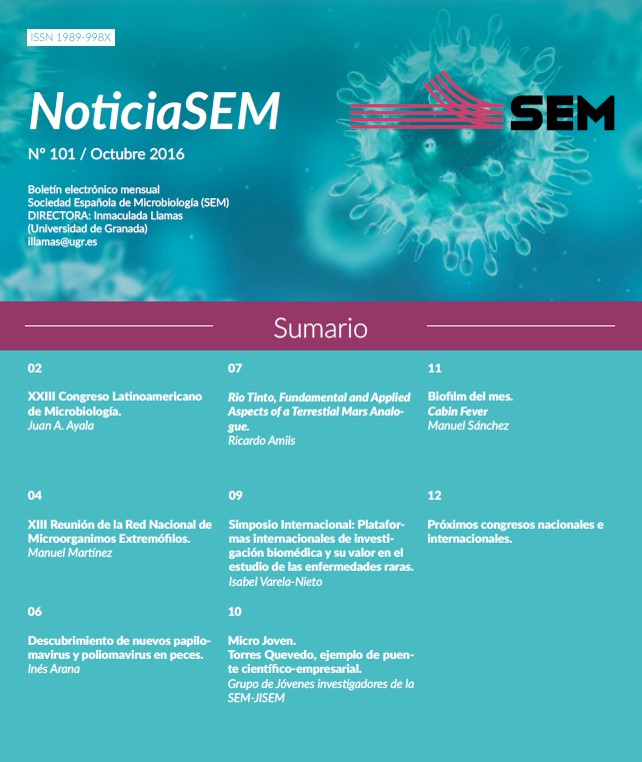 Summary:
Pág. 02: XXIII Congreso Latinoamericano de Microbiología. Juan A. Ayala
Pág. 04: XIII Reunión de la Red Nacional de Microorganimos Extremófilos. Manuel Martínez
Pág. 06: Descubrimiento de nuevos papilomavirus y poliomavirus en peces. Ines Arana
Pág. 07: Rio Tinto, Fundamental and Applied Aspects of a Terrestial Mars Analogue. Ricardo Amils
Pág. 09: Simposio Internacional: Plataformas internacionales de investigación biomédica y su valor en el estudio de las enfermedades raras. Isabel Varela-Nieto
Pág. 10:. Micro Joven. Torres Quevedo, ejemplo de puente científico-empresarial. Group of Young Researchers of the SEM-JISEM
Pág. 11: Biofilm del mes. Cabin Fever. Manuel Sanchez
Pág.12: Próximos congresos nacionales e internacionales.