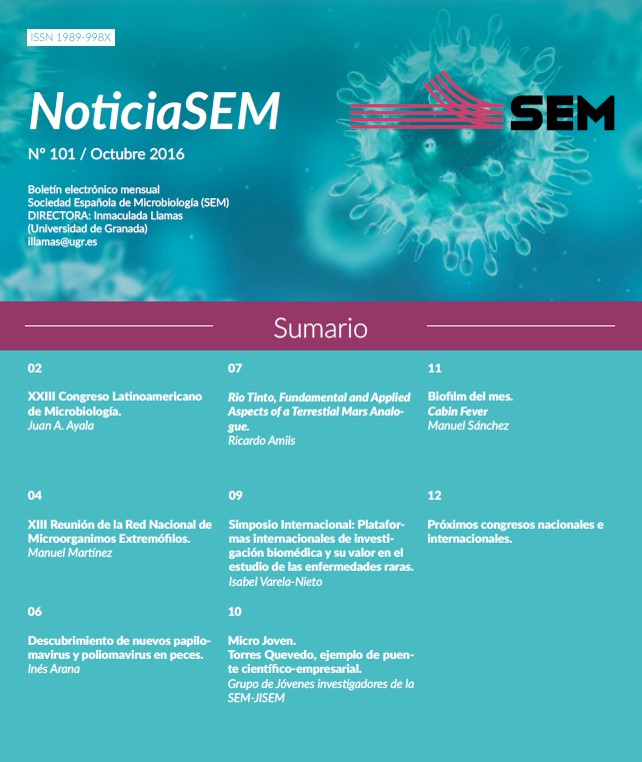 Summary:
Page 02: XXIII Latin American Congress of Microbiology. Juan A. Ayala
Page 04: XIII Meeting of the National Network of Extremophile Microorganisms. Manuel Martinez
P. 06: Discovery of new papillomaviruses and polyomaviruses in fish. Ines Arana
P. 07: Rio Tinto, Fundamental and Applied Aspects of a Terrestrial Mars Analogue. Ricardo Amils
Page 09: International Symposium: International biomedical research platforms and their value in the study of rare diseases. Isabel Varela-Nieto
Page 10:. Micro Young. Torres Quevedo, an example of a scientific-business bridge. Group of Young Researchers of the SEM-JISEM
Page 11: Biofilm of the month. Cabin Fever. Manuel Sanchez
Page 12: Upcoming national and international conferences.