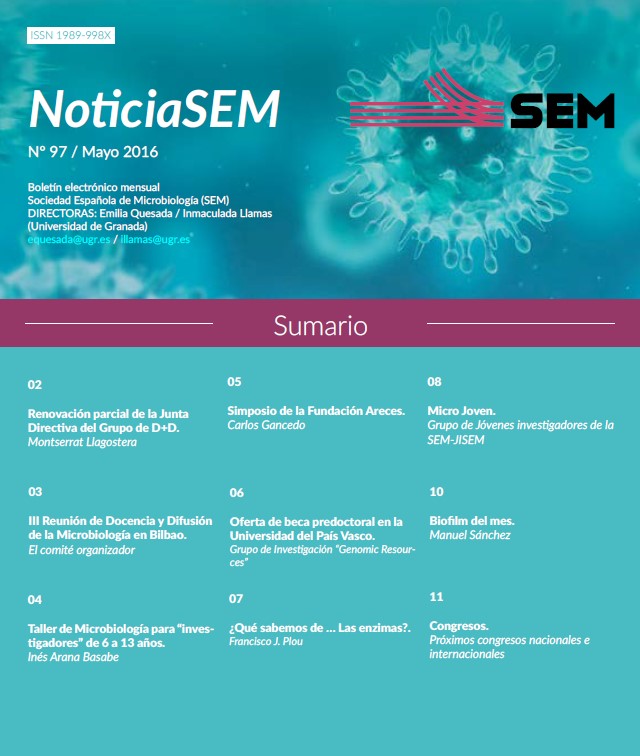 Summary:
Page, 2 Partial renewal of the Board of Directors of the D+D Group. Montserrat Llagostera
Pág, 3 III Meeting of Teaching and Dissemination of Microbiology in Bilbao. The organizing committee
Page, 4 Microbiology Workshop for "researchers" from 6 to 13 years old. Ines Arana Basabe
Page, 5 Symposium of the Areces Foundation. Carlos Gancedo
Page, 6 Offer of pre-doctoral scholarship at the University of the Basque Country. Research Group "Genomic Resources"
Pág, 7 What do we know about... Enzymes?. Francisco J. Plou
Page 8 Micro Youth. Group of Young Researchers of the SEM-JISEM
Page 10 Biofilm of the month: A pastry shop in Tokyo (An). Manuel Sanchez
Page, 11 Congresses. Upcoming national and international congresses